Kilcoy Motel WiFi Access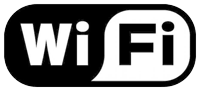 Kilcoy Motel now provides a wireless hotspot for their motel guests and local visitors within 500 meters of the Kilcoy Motel. This includes the Council overnight park near the town bridge.
To access the network, contact our reception on 5422 0092 for choice of time payment, turn on your wireless network and select our SSID then contact.
SSID = Kilcoy motel