Local Attractions near Kilcoy & Lake Somerset
Kilcoy is situated at the northern end of Lake Somerset, and is central to a large number of local attractions and activities.
Lake Somerset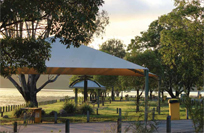 Kirkleagh, on Lake Somerset, is popular for camping, fishing and watersports, especially water skiing. a great place to kick back and enjoy the peace and quiet of the country.
Jimna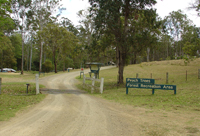 A short drive to the ranges will take you to the old gold mining and timber town of Jimna. Stroll the streets to soak up the atmosphere of days gone by. Driving further north of Jimna will take you to the peaceful National Parks camping grounds at Peach Trees. This popular camping area has safe swimming spots and wood BBQs with plenty of shade. Reward yourself with a spectacular 360 degree panoramic view over the State Forests from the viewing platform atop the 44m fire tower.
Landcruiser Mountain Park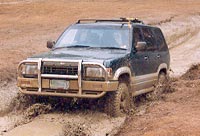 Twenty-two kms north of Jimna is the Landcruiser Mountain Park, a must do for all 4WD enthusiasts.
Australia Zoo
We are only 40km from every day wildlife action at Australia Zoo.
Visitor Information Centre & Wineries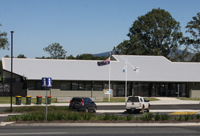 Pickup your free touring guide available at our town's Visitor Information Centre situated at Yowie Park or from most businesses in town and take the day to tour the five wineries in the Kilcoy area.